The PUREXA Oral Wellness Franchise brand of top-notch oral wellness products was introduced by Purexa Global Private Limited on March 20, 2020, in honor of World Oral Health Day. It has the support of a group of highly regarded dental experts from New Delhi, India.
Since a few years ago, the team has been hard at work developing the best formulas, and as a consequence of their efforts, Purexa Global is introducing Stage 1 of its best-in-class Toothpastes, Mouthwash, Ulcer-gels, Gum Astringents, and Toothbrush range.
Since these World Class Dental Pharma & OTC product ranges were developed by one of the most prominent & successful names in the Indian dental community, great care has been taken to highlight their true benefits. More than 20 years of addressing oral concerns have given the author have developed ideas for giving individuals dental solutions that are evidence- and need-based.
A significant validation of the efficacy of these top-notch dental goods is provided by the clinical studies conducted on them in prestigious dental institutes.
To give their customers the best possible service is Purexa Global Private Limited's primary goal. The hallmark of this organization is its steadfast commitment to modernizing and updating as needed through proactive R&D. Do not wait to get the PUREXA Oral Wellness Franchise.
Offering Liquor Distribution Franchise in India
Sisavan winery is located in the province of Sisavan of the region the Ararat Republic of Armenia. Sisavan village is located in the central part of Ararat Valley. The Ararat Valley is considered the cradle of the oldest grape-growing and winemaking.
The Foundation of the Sisavan Wine Factory was started in 2002, but public registration was given in 2006. Until 2006 were done a lot of construction work. In 2006 organization started Grape harvesting, preparation of alcohol, and malting. With the register of the organization started grape 500-1000 ton storage in the year. Until 2015 organization did malting of alcohol. Producing of cognac started in 2015.
So the company seriously prepared to enter the market and did all the necessary things in that direction to build production buildings, workshops, and storehouses and acquire the latest technologies. Today the company can surely say that the Sisavan wine factory is ready to enter any local market and has its special place there.
Now the company has contracted with Russia and going to sign a contract with China and looking to offer liquor distributorship in India.
Sisavan Wine Factory has undertaken another exciting project for several years planting its grape, apricot, and mulberry gardens.
Offering Confectionery Distribution Franchise  in India
Sujal Food, the biggest confectionery manufacturing and marketing company in Nepal, is the flagship subsidiary company of the Laxmi Group. Having fold over 5 leading brands in different product categories, the company holds more than 60% market share from its entire portfolio. Sujal Foods has a humble mission to make premium confectioneries. It centers itself on Coca-based confectioneries, Strip gums, Toffees, Lollypops, and Bubble gums.
Sujal food is a major contributor to the group's revenue and firmly believes in crafting the most admired brands like Chocofun; Sujal gum; Smart Lollypop; Milkfalls; Love Birds and Waffy. Its flagship brand "Chocofun" has been a metaphor for chocolate for the last ten years and its iconic image has been affluent. "Sujal gum" is the first stick gum in the country and has been tipping the gummy waves throughout the country.
Due to the popularity and admiration of its confects throughout the country, it has transcended its market domain to the international level by exporting to its neighboring countries India and china since 2006. The company is very enthusiastic about developing its network in other Asian and European countries. The company firmly believes in product and market development according to the market environment of both local and international markets.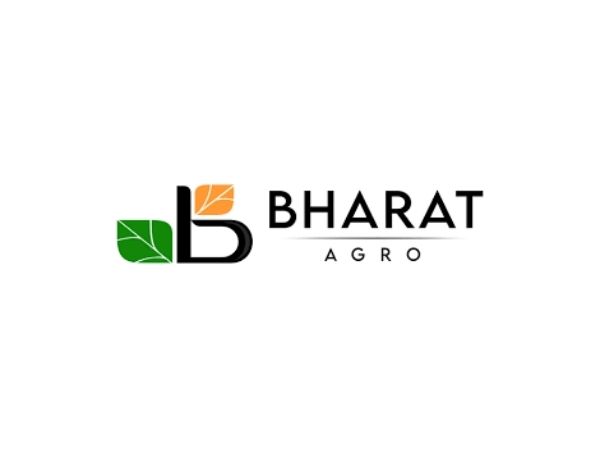 Offering Agricultural Product Distribution Franchise in India
Established in 2010, VRAT Agro is the manufacturer and seller of fertilizers, plant growth promoters, pesticides, and insecticides. Located in India it consists of highly sophisticated lab instruments that are backed by a sound infrastructure and a well-trained team of experts that make them possible to deliver quality products to clients.
The combined effort of both machine and manpower enables them to manufacture a range by international quality standards. Their quality endeavors have made them associated with farmers, dealers, distributors, and shopkeepers, making them one of the best agricultural product distributors in India.
Offering Automotive Part Distribution Franchise  in India
Established in 2014 in India, YSR Bearing(P) Ltd. specializes in designing, developing, and manufacturing bearings and can produce more than 7000 kinds of standard and nonstandard rolling bearings in different categories like Angular Contact Bearings, Cylindrical Roller Bearings, Cross Roller Bearings, Deep Groove Ball Bearings, Linear Bearings, Needle Roller Bearings, Self Aligning Bearing, Slewing Bearings, Spherical Roller Bearing, Tapered Roller Bearing, Thrust Bearings and it can also replace imported products making one of the best Automotive Parts Distributorship in India.