Offering Fashion Retail Franchise in India
Richlook is a quintessential brand which is specialized in Men's apparel. As a homegrown brand and styling solution provider kicked off its journey in the year 1993 with over 500 multi-brand outlets across the country. The journey was further accelerated with the launch of a wide network of exclusive brand stores in 2006. Richlook has contemporized the idea of Men's clothing by offering a perfect amalgamation of latest trends captured with the essence of ethic spirit. Richlook promotes the idea of easy dressing in everything it designs for its user.
At present Richlook proudly claims to its credit a fleet of more than 60 outlets only in the north India making it a pioneer in the fashion retail franchise in India.
Offering Fashion Retail  franchise in India
Founded in 2009 by  Mr. OS Pasricha and Mr. AS Pasricha the brand Aurelia is a part of TCNS CLOTHING CO. LIMITED.
Aurelia is the brand in the Indian retail that re-defines the Indian Ethnic yet adapting some modern influence which includes product variety from casual to formal, day to night, basic to occasion-ready.
The brand has its retail footprints in the country with over 200+ standalone stores across 90+ cities and has its flagship outlet in Sri Lanka and looking forward to expanding its presence in many more countries.
Aurelia is one of the best retail franchises in India; it has a fusion approach which caters quintessential Indian women to celebrate the effortless beauty of womanhood. Aurelia aims at becoming a leading brand in the Indian wear segment with a consistently good quality product with great sharp pricing and great fit.
Aurelia ensures their actions are in service of their  Vision, Mission, and Values. Making one of the best fashion retail franchise in India.
Offering Fashion Retail Franchise in India
Established in 1978, Siyaram's came into being to weave your expression into outfits that you can don. Since then, they've been synonymous with dynamism and individuality which is neatly exhibited through their men's fashion.
Being an ISO 9001:2008 certified company, Siyaram's harnesses cutting-edge technology to produce prodigious fabrics with impeccable efficiency. The manufacturing plants installed at Tarapur, Daman, Amravati and Silvassa are well-equipped to cater to the exponential increase in demand of fabrics and apparel, making it one of the best men's Fashion Retail Franchise in India.
Why partner with them?
Siyaram Silk Mills, incorporated in 1978, is a leading producer of blended fabrics in India
ISO 9001 Certified manufacturing facilities
Over 80,000 strong sales networks
Technologically driven business processes
One of the most renowned vertically integrated textile companies in the country
Offering Retail Franchise in India
Launched in India in 1990, Van Heusen is an initiative of Madura Fashion & Lifestyle, a division of the Aditya Birla Group. A premium lifestyle brand follows the company mandate; fashion for the corporate world.
For the Van Heusen customer, style and elegance are not just fads, but a philosophy. And therefore, keeping their tastes in mind they target only the 25-45-year-old businessman because of the reason that more than half of India's population is under 25.
Van Heusen also addressed the needs of a younger consumer and a changing lifestyle by introducing  V dot that opened up the specialized clubwear category, V dot offered a range of clothing that was edgy, fashionable, youthful, It added a bold sophistication to the brand's design philosophy.
The company's 'Everyday Couture' for women recognizes the woman as dynamic, well-educated, ambitious and intelligent.  The line captures many facets and offers a classy, fashionable wardrobe that is truly unique.
Van Heusen's sport-inspired casual wear features fine elements that elegantly round off the look. Van Heusen Sport adds a dash of fashionable modernity to the iconic 60s Ivy League look. The line is made up of fine-knits, laundered chinos, soft shirts, and easy-to-wear semi-lined jackets designed to give a drape quite unlike anything.
Van Heusen is one of the best retail franchise in India the brand makes available a 24/7 self-expression range of garments to their target audience which caters erudite, sophisticated,  multi-faceted successful professional,
Offering Fashion Retail  franchise in India
Launched in India in 1993,  Allen Solly proved to be the most innovative initiative of Madura Fashion & Lifestyle, a division of the Aditya Birla Group.
Allen Solly with its Anglo-American heritage delivers enhanced shopping experience by providing superior design capabilities ensuring authenticity, unparalleled quality, and extraordinary service ethics combined with innovative product development and customer-centric processes
Allen Solly's portfolio includes product lines that range from affordable, high-end style to mass-market to luxurious,  which allows the customers to experiment with their looks that have helped to develop India come across as stylish and really presentable.
The extreme passion with which they are building their brand Allen Solly brought about a completely new strong concept to menswear in India — Friday Dressing and is the brand's core USP and has held it in good stead over the many years, Friday dressing symbolizes smart and semi-formal dressing in the 21st century a relaxed casual entry from the busy week into the weekend.
Today,  Allen Solly is one of the best retail fashion franchises in India, The fresh range of clothing has helped the contemporary Indian generation to develop a style that is incomparable and quite classy.
Offering Fashion Retail Franchise in India
Established in 2013, Dinesh Manglani & Karishma Manglani, the Managing Directors might not have imagined such great success of Kaira but their splendid vision on mind, strong will, and dedication made it happen. And now Kaira has blossomed from a single store entity to a well-known fashion label.
With a strong hold on South India, Kaira stores can be easily found in Andhra Pradesh, Telangana, Karnataka, Maharashtra and Gujarat. In a very short time they have achieved an impressive line-up of 100 plus stores by the end of the year 2017. With a vision to open and operate 500 plus stores across India within the next three years, making it one of the best Fashion Retail Franchise in India.
Why partner with Kaira?
 Operates on FOFO Business Model (Franchise Owned Franchise Operated) giving maximum advantage to the franchisee
 Attractive margins for Franchise and support
 Pre-opening Franchise support
 100% assistance from our Franchise team for an initial week to optimize the operations of the store
 A dedicated team to handle the franchise development and documentation
 Timely supply of merchandise to the retail outlets
 Transparency in operations and all undertakings
 Maintenance of Optimal Inventory
Offering Fashion Retail Franchise in India
The journey of Canary London has begun in the year 2007. Since its inception the company is continuously growing and achieving new heights in manufacturing of Shirts, Trousers, Jeans, Jackets, Blazers and Suits etc. in Men's category.
Today the company is fully equipped with all latest manufacturing facility to deliver the ultimate product to his customer. The company has started its operation in Uttar Pradesh and today made his successful presence in Madhya Pradesh, Bihar, Jharkhand, Uttarakhand and Delhi.
Today the Canary London is a well known brand on online platforms of Myntra, Jabong, Flipkart, Paytm, Limeroad and Amazon. The company's vision is to expand their presence on PAN India for their customer and aims to be one of the best fashion retail franchise in India.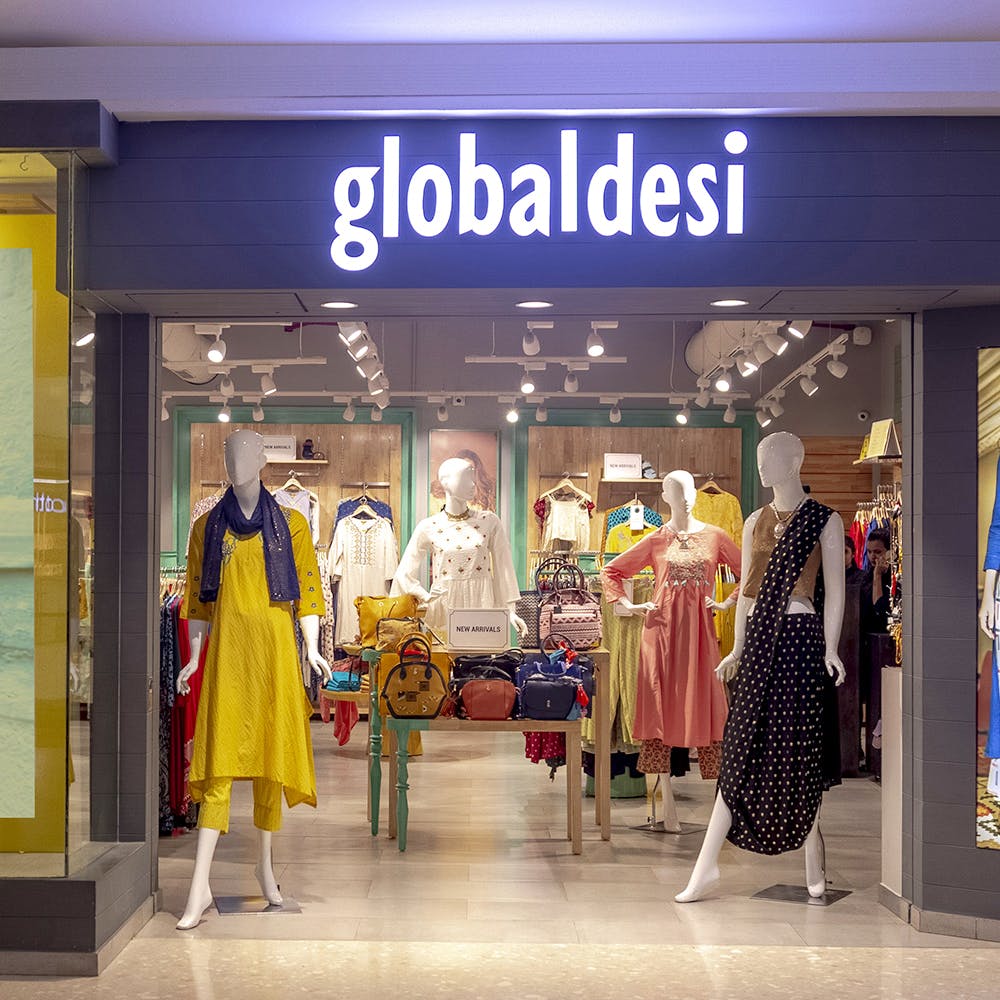 Offering Fashion Retail Franchise in India
Founded in 2007, Global Desi operates under the aegis of And Designs India Ltd. (ADIL), one of India's most reputable fashion houses with more than 18 years of valued experience in the fashion industry.
Global Desi is a boho-chic fashion brand inspired by India's colour and chaos created in a smooth western style which is fun, quirky and fashionable.
The Global Desi collection gives international appeal which is a combination of colours, textures, and prints inspired by India's rich heritage.
Global Desi is one of the best fashion retail franchises in India available at 146 exclusive brand outlets and 402 multi-brand stores. Any woman who loves, and breathes the vibrancy of Indian prints and influences will find a little bit of herself in this label.
Offering Fashion Retail Franchise in India
Founded in 1986 by Mrs. Meena Bindra, the word Biba is a Punjabi endearment for pretty and young women. Biba started out as a contemporary ethnic fashion at an affordable price for fashion enthusiasts.
Biba is the most loved ethnic fashion brand in India producing more than 80000 fabrics Biba products are available through 300+ stores in 110+ cities. The company introduces BIBA Girls because of the popular demand from its avid patrons a dedicated range for kids between 2 to 15 years was introduced by the company.
BIBA recently acquired a substantial minority stake in the designer label- Anju Modi With an aim to tap the premium ethnic and bridal wear segment in the country, Biba pioneered Bollywood merchandising in India also provided costumes for blockbusters movies,
Over the years to its innovative designs, silhouettes fit and varied color palette. Biba is one of the best retail franchises in India the brand has received awards & recognition from various organizations like Myntra, Shoppers Stop Images Group for being the 'Most Admired Women's Indian wear Brand' on many occasions.
Biba always expects a truly unique, wow inspiring ethenic experience. Making one of the best Fashion retail franchise in India.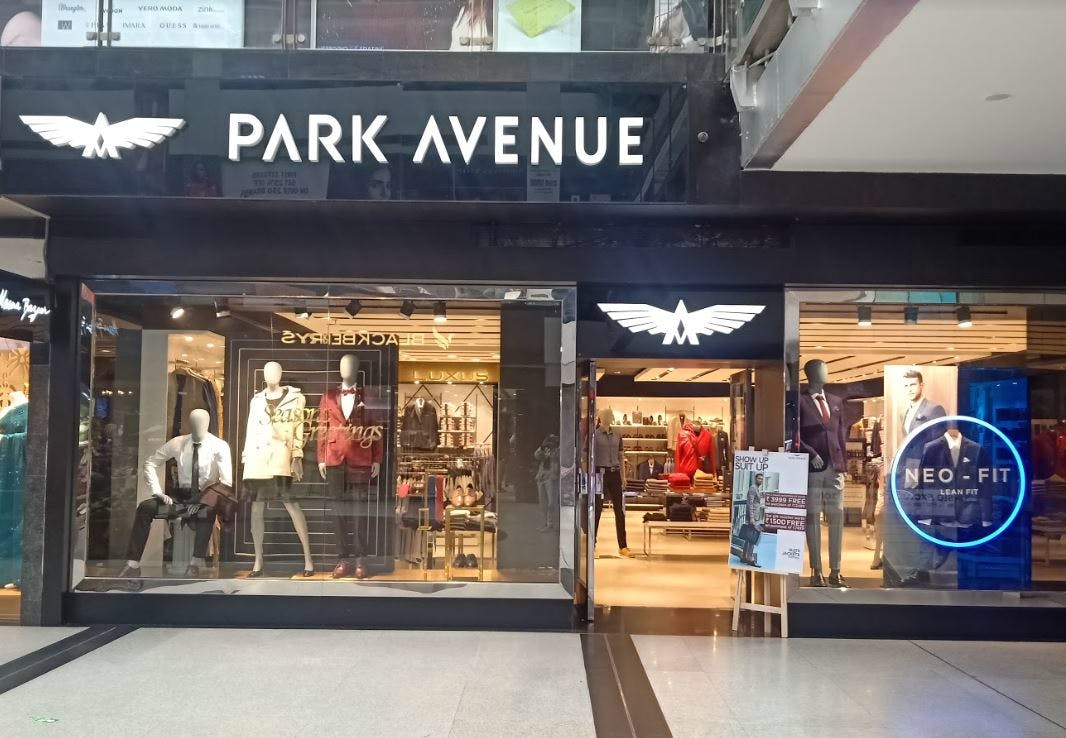 Offering Fashion Retail  franchise in India
Launched in 1986, Park Avenue was introduced by Raymond to offer men "Complete Wardrobe Dressing Solutions". In Raymond Apparel, Park Avenue is one of the most prestigious brands which was influenced by an elite, high street in Manhattan.
Park Avenue is India's leading Men's "Ready Made Garment" brand. It enjoyed the Raymond Heritage and took the values of trust, integrity, quality, and excellence their designs embody the most modern international fabric, palettes styling, and trends globally.
In 2007, Park Avenue launched Women's range catering to the need in the western formal wear segment. Innovation has been the brand's major backbone. Park Avenue boasts of an extensive distribution system with a presence in 50 Exclusive Brand Stores, over 5 Exclusive Woman brand stores and more than 656 Multi-Brand Outlets.
Park Avenue has its presence in Shoppers Stop, Lifestyle and Central which are  Large Format Stores, they focus on exclusive collection offerings to deliver the best brand experience to the consumer
Park Avenue is one of the best retail franchises in India, Park Avenue always believed in providing high standard customer service & ecstasy.  Park Avenue Exclusive Brand outlets are provided with trained sales staff to help & guide customers. Making it the best Fashion retail franchise in India.