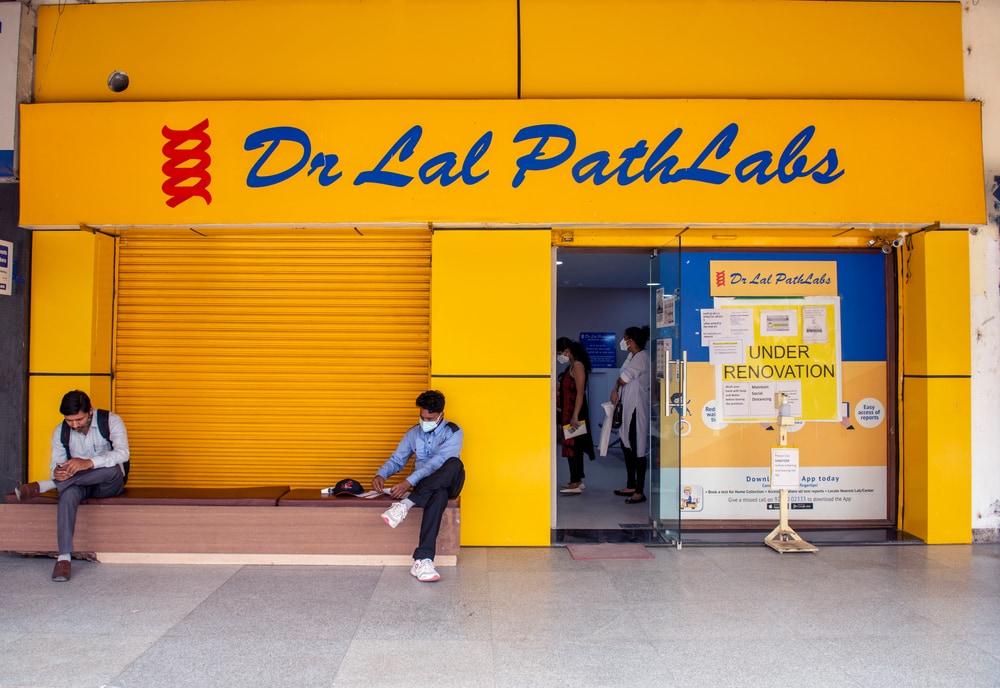 Offering Pathology Lab Franchise in India
As one of the top pathology labs in India, Dr Lal Path Labs has a very strong focus on hiring and retaining top quality manpower to drive their different departments within and outside the labs. Despite our size, we maintain an environment that nurtures some of the top thinkers in India in their respective fields of expertise.
They focus on providing patients quality diagnostic healthcare services in India. Through their network, they offer patients convenient locations for their diagnostic laboratory services and efficient service. With over 3,368 diagnostic tests and related healthcare tests and services offered, they believe they are capable of performing substantially all of the diagnostic healthcare tests and services currently prescribed by physicians in India. By delivering most accurate reports over the years, Dr. Lal PathLabs has earned the reputation of being amongst the most trustworthy and reliable pathology labs in India.
They have built a national network consisting of our National Reference Laboratory in New Delhi along with 190+ other clinical / medical laboratories, 1700+ lab patient service centers and 5,000+ pickup points as of March 31, 2017 with the widest test menu of 4500 tests and panels. Their network has coverage across India, including metropolitan areas such as New Delhi, Mumbai, Bengaluru, Chennai, Hyderabad and Kolkata. offer franchisee opportunities across India and to be India's best pathology lab franchise.
Offering Pathology Lab Franchise in India
Established in 1995, as a private limited company in Mumbai, Life Care Medical Centre is an ultramodern diagnostic centre with comprehensive facilities for Laboratory, Imaging investigations & other diagnostic facilities.  This is the first centre with such facilities in the Andheri suburb and is equipped with state-of-art fully, computerized, automated machines from reputed companies maintaining international standards of quality.
At lifecare, they give utmost comfort to the patient during an investigation and provide highly accurate, reliable reports using best consumables, making it one of the best Pathology Lab Franchise in India.
Offering Pathology Lab Franchise in India
SRL is the largest Diagnostics Company in India having an impressive 'Reach', providing superior quality diagnostics services to its customers through a very efficient network of labs and collection points.
The mission is to become the first choice diagnostics provider for customers in all the markets that we operate in.
Their vision is to provide high-quality accurate tests/ outcomes at affordable prices to the masses. SRL is known for high ethical standards synonymous with 'TRUST' and each and every constituent of 'Team SRL' follows an immaculate value system.
SRL has over 3500 tests in its repertoire which is the largest menu of tests in India. SRL has the most Accredited Lab Network in India comprising 368 labs and 40+ franchisee NABL and CAP-accredited labs. They continue to revolutionize diagnostic services in India by ushering in the most specialized technologies and innovative services. Their research and innovation division is ISO certified and was the first lab in the Private Sector which was recognized by the Government of India's Department of Scientific and Industrial Research.
SRL's wide range of tests provides quality diagnostic, prognostic and monitoring services to other path labs, hospitals and patients.
SRL has large labs in Dubai, Sri Lanka and Nepal, and also about 70 collection points in various countries outside India.
Offering Pathology Lab franchise in India
Pathkind Labs is a fast growing network of diagnostic laboratories in India. Their mission is to provide affordable diagnostic solutions for a wide range of tests available for everyone.
Their labs and collection centers use state-of-the-art equipment that help provide accurate test results within clinically relevant time.
Their labs offer 100s of tests ranging from the simplest screening to advanced tests under molecular pathology, cytogenetics, histopathology & hematology. They also provide an on-demand Sample Home collection facility. Offer franchisee opportunities across India and to be India's best pathology lab franchise.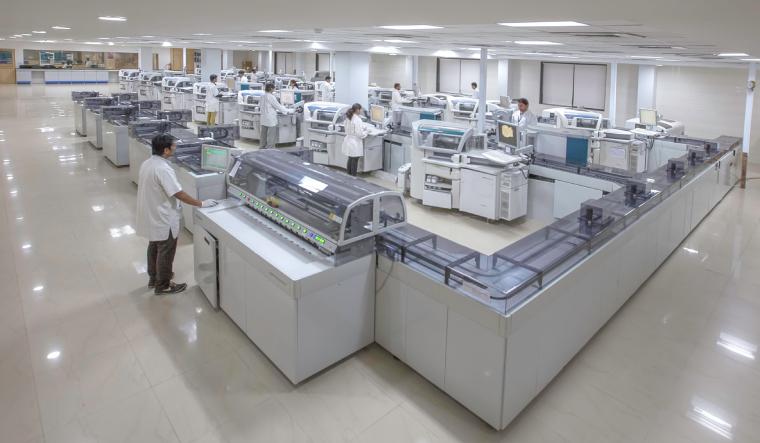 Offering Pathology Lab franchise in India
Thyrocare is India's first fully automated diagnostic laboratory with a focus on providing quality at affordable costs to laboratories and hospitals in India and other countries.
They have focused on strong technologies, strong brands and strong systems that enable all laboratories to give their clients the best of science and technology at an affordable cost.
Their Central Processing Laboratory situated in Navi Mumbai is a state-of-the-art, fully automated diagnostic laboratory equipped with the most advanced instrumentation from leading international brands. With a minimum but highly qualified workforce, the laboratory is driven by a barcoded and bi-directionally interfaced system and an intelligent laboratory information system.ro
Thyrocare has meticulously created and monitored systems, well-chosen and trained manpower, wise selection of the best global technologies for specialized testing for quality by stakeholders in the diagnostic industry.
Many laboratories and hospital brands in India, Middle East and South East Asian countries, use Thyrocare to complete their menu and deliver quality at an affordable cost. offer franchisee opportunities across India and to be India's best pathology lab franchise.