Offering Preschool Franchise in India
Awarded the Best preschool franchise chain 2018 by Assocham.
With the aim to acknowledge and work towards creating the future leaders who have mastered the skills of communication, impeccable standards of grooming and social skills with in-depth ingredients of the magnanimous thought process of acceptance, respect, team work, knowledge sharing, sympathy, empathy, community work and Global Citizenship GD Goenka Toddler House is a safe environment, rich with opportunities to explore, learn and grow.
Being an exciting world where toddlers can develop their independence, discover new objects and explore their powers to communicate. They aim to build confidence and skills, problem solve and gain an increasing understanding of the world in young learners making it one of the best preschool franchise in India.
Offering Play School Franchise in India
ABC Montessori is an ISO certified unit of an educational trust with mission to nurture, inspire, and support development of strong successful Montessori preschools across India and abroad as a part of its endeavor to improve education.
The Montessori system is the time-tested, well-researched education reform which is acclaimed around the world and is in great demand across the world. Continuously keep on associating with leading Montessori organizations and entities, by virtue of which we are benefited with the guidelines and latest development in Montessori world.
ABC Montessori Approach ABC Montessori has adopted the Montessori methodology bestowed upon the world by one of the leading advocates of Early Childhood Education for educating and nurturing young children. It is a proven fact that 50% of child's adult intelligence and 90% of adult brain patterns are developed in first five years of age. The Montessori concept helps the child in these most crucial formative years. The concept is based on the fact that every child has unique capabilities and pace of learning. It endorses the fact that children are always eager to explore new things and learn and master new skills, making one of the best preschool franchise in India.
Offering Preschool Franchise in India
Little Millennium is one of the fastest-growing preschool chains in the country. They believe that every child is unique and deserves an environment that allows them to remain unique and to grow just the way they are. Owing to its scientifically researched and result-oriented approach, committed offerings and strong value proposition, Little Millennium preschool has become one of the fastest-growing preschool brands in the country today.
Little Millennium's proprietary 'Seven-Petal' preschool curriculum developed exclusively for 2-6-year-olds, ensures the holistic development of every child by following Sequential Learning and Developmental Milestones. The curriculum uses the Eclectic Approach model to subsequently improve learning effectiveness in children. The curriculum aims at providing children with a solid academic foundation by implementing a multi-sensory integrated approach to early education.
At Little Millennium, the emphasis is on building the right foundation for the child every day through play activities and collaborative group work. Highly trained staff, premium child-friendly infrastructure, an acute focus on quality control and evaluation ensures a high-quality experience for children and their parents at our preschool. We believe that each child is unique and our aim is to help them become happy, social and confident children.
Our dedicated efforts towards building and nurturing the future generation have proclaimed Little Millennium one of the best preschool franchises in India.
Offering Preschool Franchise in India
Maple Bear schools offer full Canadian programs utilizing Canadian methodology and curriculum developed by our own experts from the ground up for preschool, elementary, and high school.
Take our responsibility to our students and their parents very seriously. Strict quality controls ensure we deliver the very best Canadian practices in education.
Maple Bear was born after CECN managers overseas recognized there was a domestic demand for high quality, bilingual Canadian education from emerging middle class parents, many of whom had studied outside of their own countries in general and in Canada in particular.
The first Maple Bear Canadian School to open was in Indirapuram (New Delhi), India in 2005.
The Maple Bear Faculty is a distinguished team of expert Canadian educators. Responsible for writing the specially designed and proprietary curriculum, faculty members continually update the material to reflect the latest in research and Canadian educational practices. Every year the Maple Bear Global Schools team of educators also go out in the field to Maple Bear locations around the world as trainers to help teachers deliver the program, and as Quality Assurance evaluators to ensure that schools are meeting standards, Making one of the best preschool franchise in India.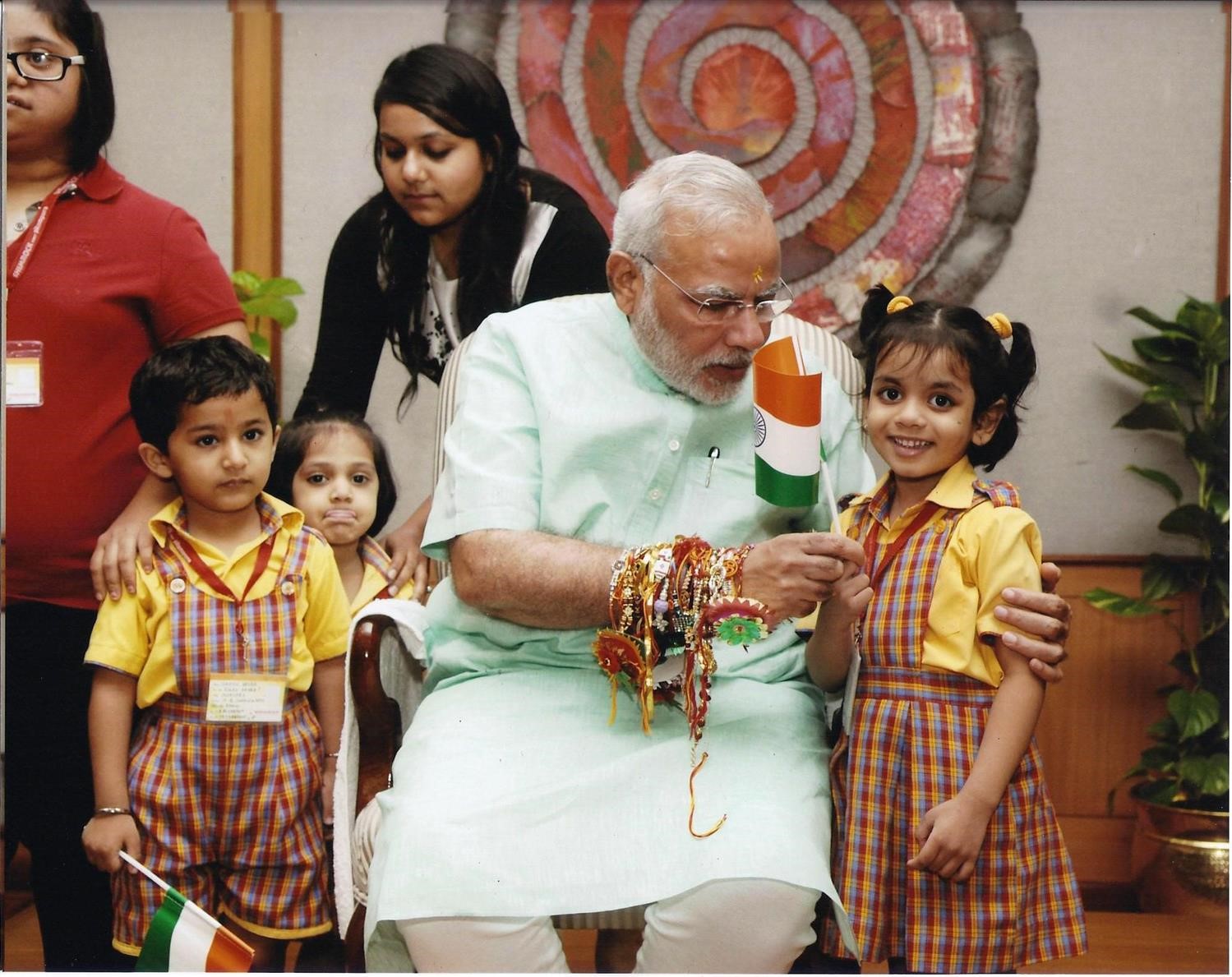 Offering Preschool in India
SHEMROCK is one of India's 1st play school franchise Chains, which is credited with revolutionizing the concept of early childhood education since 1989, by pioneering a vibrant and child-friendly system of learning. Today, with more than 4,00,000 children already having received the foundation for success from its 550+ branches, SHEMROCK, the Award Winning School Chain, is a leader in preschool education and is a brand to reckon with. Making it one of the best preschool franchise in India.
SHEMROCK is one of the oldest Preschool Chains in India (Estb. 1989)
SHEMROCK has over 550 branches across India, Nepal & Bangladesh
SHEMROCK has 70+ branches in Delhi & NCR making it one of the best preschools in Delhi-NCR.
The SHEMROCK Network is spread in 27 States and Union Territories across India, Nepal & Bangladesh
Over 4,00,000 children have 'graduated' from the colorful corridors of SHEMROCK.
SHEM Group is managed by a team of highly qualified Educationists with a Cumulative Experience of over 100 years and recipients of many prestigious awards
SHEMROCK Group of Preschools is one of the country's Most Awarded School Chain
SHEMROCK Group of Preschools has been awarded the title of "Best Preschool of the Year" by Worldwide Achievers
Chhota Bheem is the Brand Ambassador of SHEMROCK Group of Preschools.